Most small and medium-sized enterprises involved in manufacturing or retail need external warehousing services. The efficiency of those services has a much larger impact than just displeasing the client by making an error. One error in your warehouse starts a chain of omissions which might end with customer dissatisfaction backlash and quitting your client's services. After losing customers over a mistake on the part of your business, you can bet that your client will not look kindly on your relationship. To avoid such unpleasant situations which might result in a loss of client and income, here are a few suggestions on how to improve efficiency and cut costs as a result.
Expand your space vertically
As your business grows and as time goes by, you will have more goods to store and consequently, you would need more space. Although warehouse real estate is popular and available across big markets, such as Europe, acquiring additional space would definitely come at a cost. In case you want to pursue this project, you have to analyze the situation carefully and to see whether your budget allows it. Alternatively, you can utilize the present space to the maximum and consider expanding upwards. This not only means extra shelves but also equipment which will help your employees read the barcodes long-range and forklifts that can reach top shelves. This additional equipment is necessary because of functionality and also as a security precaution, so as not to have employees climbing high ladders to approach closer to the products.
Use management software
Warehouse organization is such a complex system which many who are not in that line of work would flinch at it. Your employees need to know how to find each item and to be ready to do so at any time of the day. The speed of their reaction is a reflection of your system's organization, so you need to provide them with tools to help manage that number of products. What could be useful is introducing a customized warehouse management system which would offer automated data entry, which would not only help your employees be more productive but would provide transparency for your clients. In this manner, they could simply log in online and send an email to create a picking job. This would also simplify and automate invoicing which will reflect positively on your relationship.
Improve lighting
It might sound like an unusual suggestion, but lightening distribution can affect productivity. Warehouse space usually has a high ceiling, very tall shelves and some don't have any natural light. This all contributes to the creation of a dim atmosphere, which is detrimental for your employees' eyesight and also has an influence on their mood, making them lethargic. In such an environment, people naturally have less energy and motivation to work so adding more lights is a must if you wish to improve the working conditions. Add as much as you can, and not only on the ceiling since as you know, this space is much higher than a residential one. Also, this additional light will be useful when there is a shipment coming in the middle of the night since a dim atmosphere will make them drowsy and less meticulous.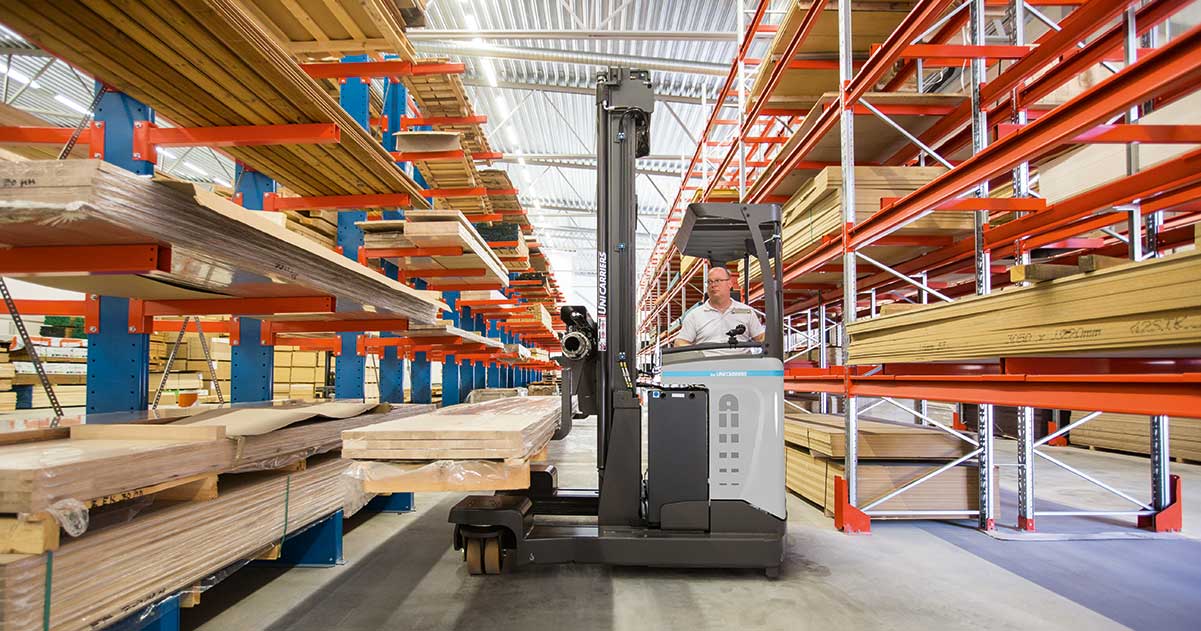 Introduce an incentive system
Just as in any other industry, your employees will be more motivated if they feel appreciated. Our working days are hectic, especially a typical day of a business owner and it is quite easy to forget to check anything else other than whether all tasks were completed. However, what could increase both individual and collective efficiency is showing interest in your employees' work and well-being. Have managers regularly convey to you if there were any problems or if somebody showed exceptional resourcefulness. You can make this into regular feedback and once you start lauding individuals in front of others, you would have others enhancing their efforts. You can also introduce an incentive system but the rules need to be clear and the rewards delivered as promised. This doesn't have to be a costly endeavor but something relevant to your employees, such as a day off.
Warehousing represents a bond between a business and a customer and since that relationship is essential for every company's success, it is only natural that your clients wish for more transparency and for the deadlines to be respected. The core of your business are your employees and by improving working conditions and providing them with the right tools, you can significantly increase their productivity. And if you introduce some incentives on a regular basis, you are on the path of creating a happy team which will go to great lengths to get things done.