Your workplace environment can greatly affect your employees' productivity, motivation, and overall wellbeing. This is why it's important that you make your office as comfortable and inspiring as you can. Luckily, that's not a hard thing to do, and even a few smaller changes can make a big difference. With that in mind, here are a few things you can do to improve your employees' wellbeing in the workplace.
Think about their posture
Every job comes with certain health hazards, but some that are easily overlooked can also be easily solved. For example, if your profession implies spending a lot of time on the computer, you should consider your employees' posture and comfort. In this case, you should make sure the chairs they sit on are ergonomically correct. Similarly, if your profession implies lots of walking around and standing, you should allow more breaks for rest. In short, it's essential that no matter what your employees do, they do it in the best and safest conditions possible.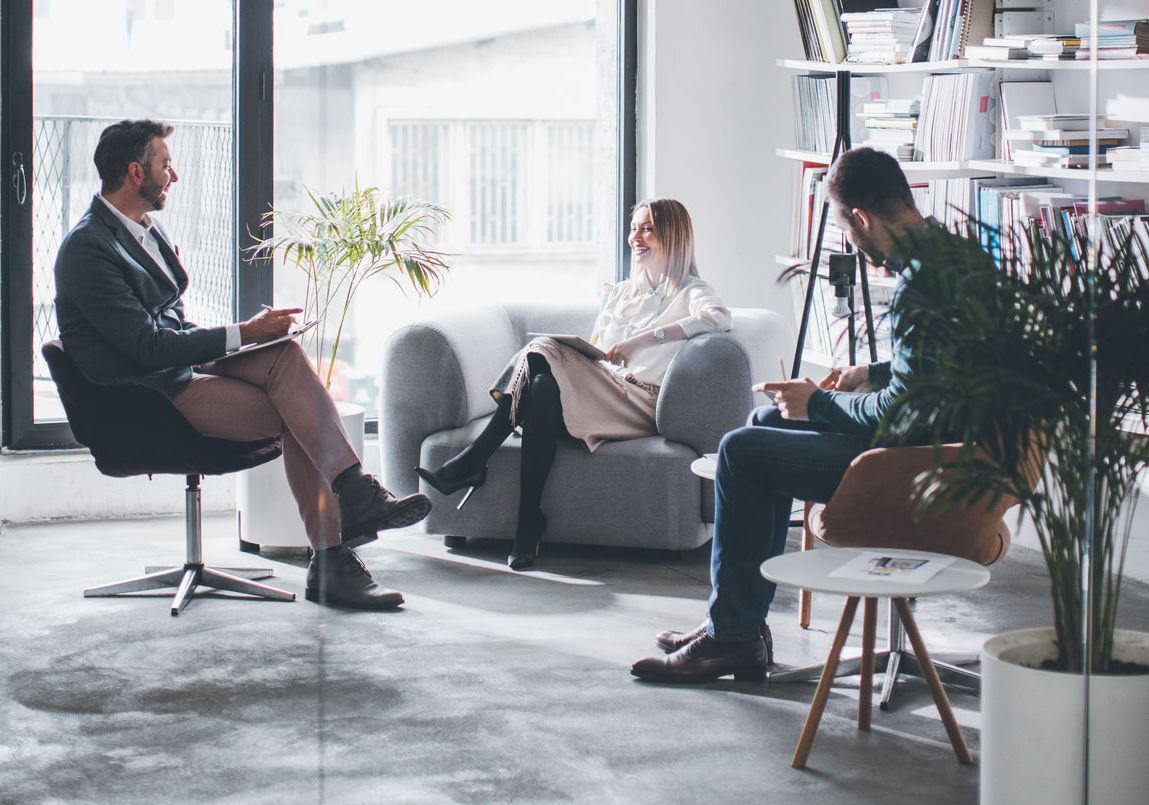 Encourage healthy choices
A great way to improve the wellbeing of your employees is to encourage them to make healthier choices. You can do this by, for example, offering healthier snacks in the office kitchen. You can also offer them discounts for gym memberships, yoga classes, dance classes, or something similar. Moreover, you can secure a certain area near your office just for your employees' bicycles, which might encourage them to cycle to work on a nice day rather than drive a car.
Improve the atmosphere
A great way to improve the office atmosphere is to introduce some nature into it. You can do so by adding more plants, installing some water features, and letting in plenty of natural light. Moreover, some countries, like Australia, have done a lot of research on the "sick building syndrome", which is the result of being exposed to toxic chemicals emitted from office material, especially in offices that use air-conditioning a lot. This is one more reason why purifying the air inside your office matters. So, if your office happens to be in the Land Down Under, consider using the services of professionals in air quality testing from Brisbane. This way, you'll know for sure whether your workplace is healthy enough for your employees.
Recognize good work
Even though recognition seems like an obvious morale booster, it's very often overlooked. Recognizing your employees' good work and rewarding them for it is a great way to inspire them to do even better. It's also a great way to make them more loyal to your company, as everybody wants to work where they feel appreciated. Now, doing this can be as easy as introducing a simple reward system, or you can hire a few managers whose job is to analyze the work of your team. No matter how you choose to do it, if you follow through, you're bound to see great results.
Allow flexible work hours
Employee wellbeing is not just about health but about the overall quality of life. Finding the balance between professional and private life is something we all aim for. It's one of the most important things for happiness, and it's often very hard to achieve. So, be aware of the fact that your employees do have a life outside the workplace, and if you care about that private aspect, they will care more about the professional aspect. So, give them an option to work flexible hours when needed. It will show them that you trust them and care about them, and in return, they'll work harder for you.
If you want your business to grow, you need your employees to do a good job – and in order for that to happen, you need to provide them with good work conditions. So, consider the above-listed tips, apply them, and the results are bound to show sooner than you might think.