Each house is different, and you have to feel comfortable in yours. If not, then you probably did something wrong. However, if you have plenty of space or an extra room, your choices are endless, as you can make the whole house be about that room only. One of the ideas that you could make this happen is opting for a small cinema, especially because Australians really love watching TV (even more than browsing the internet). However, you can be even more original by turning it into a game room that not only your family and kids will love, but your friends as well. But How to make this possible and what are the key things that you need to have in mind?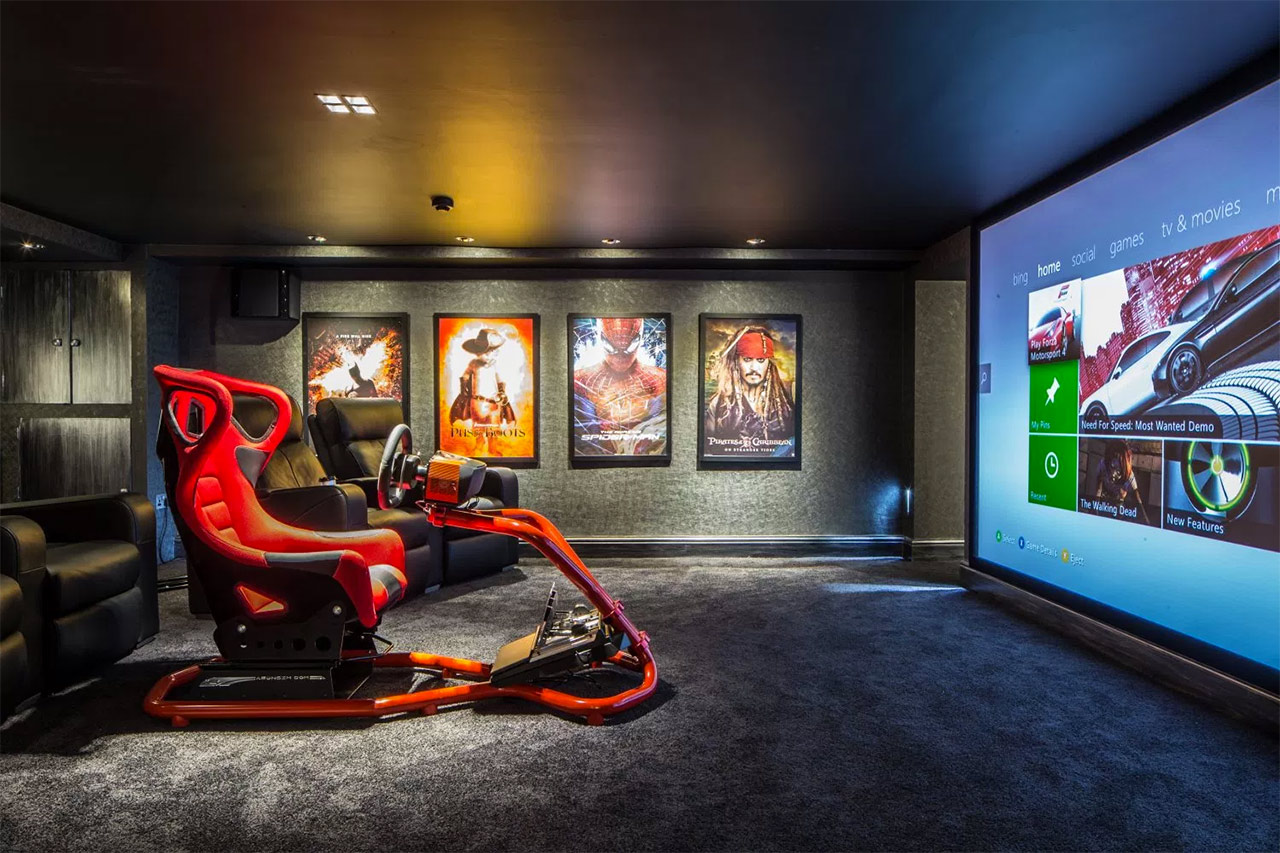 Think about how you will use the space
You will definitely need an interior designer if you want the best game room of all. Not only will they give you certain ideas about the colors and the type of furniture that you will choose, but they will help you use the space in the best possible way. Remember that there are plenty of interactive/AR games that require a lot of space, and it would be a shame not to be able to play one only because you failed to use the space. Think about any tables that you want to put or, if your room is quite big, about the pool table that you can put there. The choices are endless; simply try to calculate what you can do with the space that you have.
TV matters
So, the most important thing to do is to choose a good TV and place it in the game room. This might also be the room where you will spend your nights watching movies, TV shows or different concerts. Be as it may, you might want to have your TV mounted on the wall, as it's the best possible way for a game room. Opting for a service that provides high-quality TV installation in Brisbane and having professionals mount the rack and supporting gear is one of the best options. You will not only save plenty of space, but it will also look much better.
Comfort comes first
Apart from wanting this game room to be fun and playful, you also need to make it quite comfortable. This is why you should first of all opt for the best flooring – you can go with a nice wooden floor, or a huge carpet that will cover the whole area. The latter option would be best if you have kids, so that you can let them play on the floor. Next up, think about the furniture, and don't try to save money here. Comfort is one of the most important things for game rooms, so don't just choose something because it's cheap. You will be spending a lot of time here, probably not sitting down but lying, so have something with high-quality, big and soft cushions.
Choose the theme
Finally, you can also choose your theme, if you want something special that is. If you have children, perhaps you want to make this room much more colorful, or simply feature some of their favorite cartoon characters or super heroes. On the contrary, if the game room is actually for adults, you can go with any theme that you want, as long as it's playful and bright. At the end of the day you will definitely choose something you like, because the game room is not a room where you will save money on. If you're making one, make one that will be fabulous! As you can see, it doesn't take a lot to create your own game room. The most important things are money (which can be the biggest problem) and thinking outside of the box. Even though the first one might sound like a bigger problem – you will be able to save money for it. It's the thinking outside of the box part that's more important as you cannot buy that.